Must-Have Exercise Equipment for a Home Gym
by Epitomie Fitness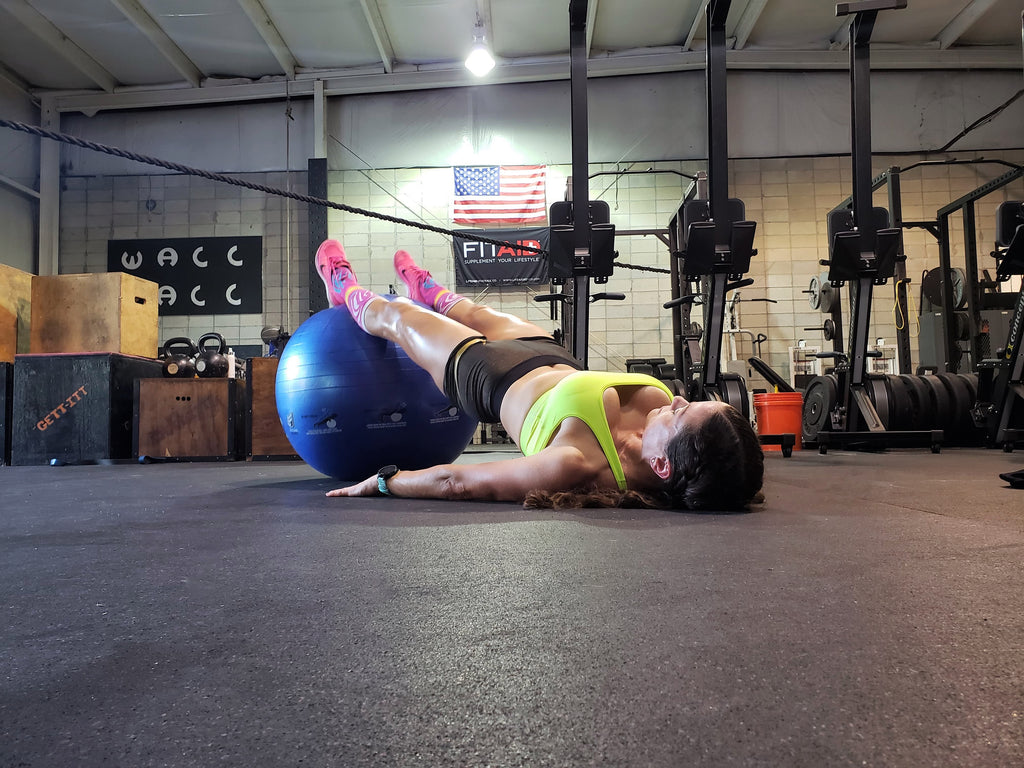 Whether you have a busy schedule, find it a hassle to get to the gym regularly, or you simply want a more affordable option, putting together a home gym isn't difficult, and the good news is you can have plenty of home gym must-haves on a budget.
When people think of home gym equipment, they often envision big, expensive options like treadmills, weight sets, and weight racks. But fitness equipment for home can be portable enough to fit in a gym bag, while still being powerful enough to give you a great workout. Consider these choices:
CARDIO OPTIONS

The purpose of cardiovascular work is to get your heart rate up and get your body used to higher-intensity exercise. While you can achieve that on a treadmill or elliptical, these must-have fitness products also give you a full-body cardio workout:
Jump Rope

Often used for warmups, a simple jump rope can be used as its own amazing portable fitness equipment option. You can integrate it into HIIT sessions and play around with intervals that keep your muscle guessing. Consider the PowerSkip Jump Rope with a quick cable length adjuster inside each handle, as well as ball bearing system in the handles and polymer-coated speed cable for smooth, speedy rotation with zero tangles. Another great choice is the Ballistyx Jump Rope with a 360-degree rotating, weighted cable that can increase the amount of toning in your arms, shoulders, and chest.
Sonic Boom Speed Rope

To take your jumping to another level, increasing the amount of speed is a popular strategy, and a choice like the Sonic Boom M2 Speed Jump Rope can provide some serious advantages when it comes to getting you moving.
Active Fit Compression Socks

Whether you're doing a rope-based workout or you're going for a run, Active Fit Compression Socks provide ankle support and keep legs feeling fresh for longer, which means you may be able to extend your workouts and also recover faster. They also make a great portable fitness equipment option because you can throw them in your bag for travel and feel motivated to exercise when you travel.
STRENGTH TRAINING

Dumb bells, barbells, and kettle bells — as well as weight-based machines — all have their place, but they're not mandatory for getting some strength gains. Using your own body weight, plus resistance that can be progressed, can often give you just as much in terms of results. Plus, this kind of fitness equipment is perfect for small spaces so you can do your workout anywhere:
Pull Up Bands

Looping a product like Bionic Flex Pull Up Assistance Bands on any stable location that can support your weight turns your space instantly into a pull-up wonderland. These bands provide resistance throughout the entire movement, offering much more dynamic strength and flexibility than unassisted pull-ups.
Ab Roller

Core work is fundamental for every type of exercise, functional fitness, and sport, and the BIO Core Ab Roller can give you an anywhere-anytime abs-focused exercise. Not only can you easily work your core, but the ab roller also targets the shoulders, lats, pecs, and arms, making it an ideal piece of fitness equipment for home. Plus, the BIO Core has two wheels for more stability as well as rubber treads for perfect traction, so you can use it anywhere in your home.
Active Balance Fitness Ball
When it comes to a versatile, powerful fitness option that can work every muscle, go for the Active Balance Fitness Ball, which not only has 13 of the most poplar fitness-ball exercises printed right on it, but also comes with a free eBook on building a strong core. You can even use it as a "chair" when working at home or watching TV as a way to keep your core firing even when you're not actively working out.
Resistance Bands
When it comes to an incredibly portable home gym, this set of four bands is a top choice, especially because they offer different amounts of resistance, so you can progress toward "heavier weight" over time.
 COOL DOWN AND RECOVERY
For better results, you need to have a cool-down strategy that involves more than a few stretches, because recovery is a crucial aspect of fitness. That's what prevents injury, improves performance, and speeds results. Here are two home gym must-have fitness products:
Muscle Max Massage Ball

After an intense workout, improve recovery with the Muscle Max Massage Ball, which has a grooved surface that relieves tightness and offers ultra-deep tissue work. It's small enough to fit in your pocket, making it a great option for bringing along when you do go to gym.
Vibra Vibrating Foam Roller

Rolling out tight muscles can alleviate next-day soreness and help prevent injury — and the VIBRA Vibrating Foam Roller takes recovery to a whole new level. Powerful pulses work out the tension that comes from an intense workout or long run, helping improve mobility and flexibility overall.
One of the best parts of having incredibly portable fitness equipment is that not only can you make any space in your home into a gym, but you also have the option to throw them in a gym bag and take them anywhere, even the office or on vacation. With home gym equipment like this, you can get a workout in anytime.